f you run a facility that offers aquatics, then you already know it's your greatest area of risk. Despite best protocols and intentions, drowning events still happen on a surprisingly regular basis.
In fact, at least 20% of all drowning fatalities occur with guards present.*
技術極大地提高了汽車工業、家庭安全和醫療保健的安全性。
我們相信是時候讓技術為水上運動做同樣的事情了。
如果您同意,那麼就成為 WAVE PARTNER 設施,並成為游泳者水上運動安全範式轉變的一部分。
A WONDERFUL ADDITION TO OUR LIFEGUARD STAFF SURVEILLANCE. OUR FAMILIES FEEL EVEN MORE SAFER... HIGHLY RECOMMENDED.
- BOB MCDOWELL | CEO | RIVERBROOK YMCA WILTON, CT
* American Camping Association. Some sources indicate a much higher rate.
Your facility's pool might be crystal clear, but being able to see swimmers is not always the same as being able to determine when one might be at risk.

WAVE detects that critical moment in time when a swimmer might be in danger and immediately alerts your aquatics team so they can intervene if needed– before the event can escalate.
​
—— TODD KLARICH,帕克城學區娛樂與社區教育總監(參考之前的活動)
"然而,冷酷的現實是,美國 19% 的溺水死亡涉及兒童在游泳池中發生

有經過認證的救生員在場……"

每次游泳者浸入暗水中時,評估他們是否可能處於危險中並需要幫助變得更加具有挑戰性。

就像在每個游泳者身上都有一個秒錶一樣,WAVE 為您的守衛提供了一個強大的工具,即使他們看不見,也可以保持警惕地監視水中的每個人。
​
WAVE 的位置指示器在水上安全方面具有革命性意義,將有助於快速引導救援人員前往遇險游泳者。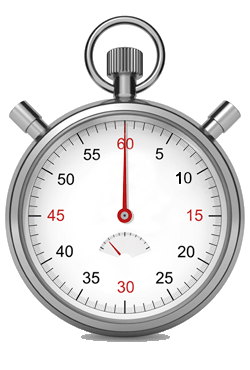 "CURRENTLY, THE STAFFING CHALLENGES YOUTH-SERVING ORGANIZATIONS ARE FACING CAN HAVE A DIRECT IMPACT ON THE SAFETY OF INDIVIDUALS IN THEIR CARE, RESULTING INJURIES THAT OTHERWISE WOULDN'T HAVE HAPPENED.



TECHNOLOGY CAN PLAY A ROLE

IN SUPPLEMENTING LIFEGUARD STAFF."
​
– TANYA ROY | PRESIDENT | CHIEF CONSULTING OFFICER | THE REDWOODS GROUP
我們相信它,據我們的客戶說,這是真的。

海浪:
提高警衛的日常經驗並提高士氣。

實際上使警衛更加專心並了解游泳者在水中停留的時間。

讓守衛在比賽中更加投入
在檢測到潛在風險時"擊敗"系統。

是一種出色的應急準備培訓工具。
​
Improves guards' daily experience, boosts morale and reduces boredom.


Actually makes guards more attentive and aware of how long swimmers remain submerged.


Keeps guards more engaged as they compete to "beat" the system at detecting a potential risk.


An excellent training tool for emergency preparedness.
1. PUBLISHED IN THE INTERNATIONAL JOURNAL OF CRITICAL ILLNESS & INJURY
"救生設施發生溺水的一個原因是,

救生員監視是一項非常困難的任務。"





- 國立衛生研究院