If you manage the lifeguard staff, then you already know that it's a difficult job with enormous responsibilities attached.
​
We believe it's time to empower lifeguards with tools to do their job better and with more confidence.
技術極大地提高了汽車工業、家庭安全和醫療保健的安全性。
我們相信是時候讓技術為水上運動做同樣的事情了。
如果您同意,那麼就成為 WAVE PARTNER 設施,並成為游泳者水上運動安全範式轉變的一部分。
"在美國,19% 的溺水死亡涉及兒童在游泳池中發生

有經過認證的救生員在場。 "



- 美國露營協會
- SAMANTHA LUSHER |

AQUATICS DIRECTOR | RIVERBROOK FAMILY YMCA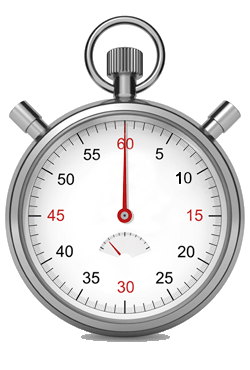 Revolutionary in aquatic safety, WAVE's Location Indicators will help quickly guide rescuers towards the swimmer in distress.
每次游泳者浸入暗水中時,評估他們是否可能處於危險中並需要幫助變得更加具有挑戰性。

就像在每個游泳者身上都有一個秒錶一樣,WAVE 為您的守衛提供了一個強大的工具,即使他們看不見,也可以保持警惕地監視水中的每個人。
​
WAVE 的位置指示器在水上安全方面具有革命性意義,將有助於快速引導救援人員前往遇險游泳者。
With our Lifeguard Entry Alerts (LEA) your facility will receive immediate alerts should any guard enter the water.
LEA is included in Swimmer Safety Systems or available as a standalone product.
了解您的 YMCA、JCC、HOA、夏令營、社區或私人俱樂部如何啟用 WAVE
"......我在水產運動中看到的第一個產品,它採用了真正可以挽救生命的技術。"
​
– BRENDAN ROY | AQUATICS DIRECTOR | B&G METRO SOUTH
我們相信它,據我們的客戶說,這是真的。

海浪:
提高警衛的日常經驗並提高士氣。

實際上使警衛更加專心並了解游泳者在水中停留的時間。

讓守衛在比賽中更加投入
在檢測到潛在風險時"擊敗"系統。

是一種出色的應急準備培訓工具。
​
Improves guards' daily experience, boosts morale and reduces boredom.


Actually makes guards more attentive and aware of how long swimmers remain submerged.


Keeps guards more engaged as they compete to "beat" the system at detecting a potential risk.


An excellent training tool for emergency preparedness.
1. SURVEY PREFORMED BY THE INTERNATIONAL JOURNAL OF CRITICAL ILLNESS & INJURY
我們知道您已經承擔了足夠的責任,因此我們設計了可穿戴設備,以便在佩戴後立即開始工作。沒有按鈕或任何需要為它們充電。

我們的 存儲系統 使可穿戴設備的檢索和歸還變得如此簡單和直觀,即使是您的年輕游泳者也不需要您的監督。

事實上,您真正需要做的就是戴上手鐲並確保游泳者使用他們的可穿戴設備。在您和 WAVE 之間,您的游泳者將盡可能安全,您的工作也會好很多。